Allyah J. Hamilton
Designer - Thinker - Creator
Who am I?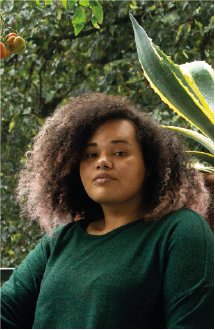 Hi there! My name is Allyah J. Hamilton, but you can call me AJ, as we get to know each other. I'm a 23-year-old trained communications designer with a BA in Graphic Design, born, raised and based in munich, germany.
You can find me on LinkedIn: Allyah J. Hamilton
See the fun stuff on Instagram: aj_idesign
Or get in touch with me: right here
---
More about me as a designer
Over the duration of my education I started working part-time as an illustrator/graphic designer. I'm someone who loves generating ideas and working with others to implement them. I have good teammanagement-, communication-, branding-, marketing-, advertising-, as well as copywriting-skills.
Even though I could get lost in illustrating and creating visuals, that's something where I would also happily step back for people whose style is more suiting, in order to just get the right outcome for the project.
I'm very analytic and detail-oriented. My strengths I believe are conceptual works and idea generation, as well as planning/research/marketing.