Samaritans Mobile Help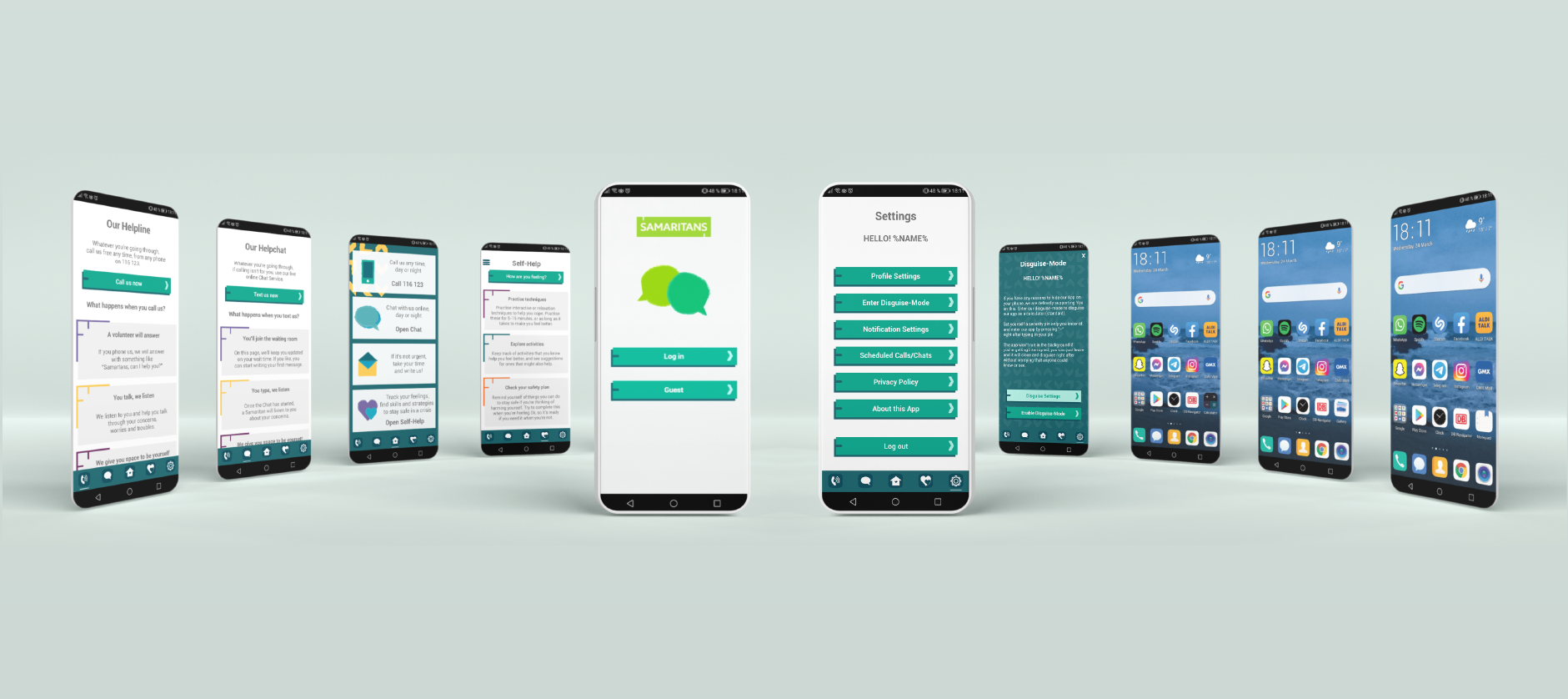 The Project Briefs:
This was my major project at prague college/teesside university, where I studied for my Bachleor of Arts. I've written two briefs for the project and decided for the highlighted one.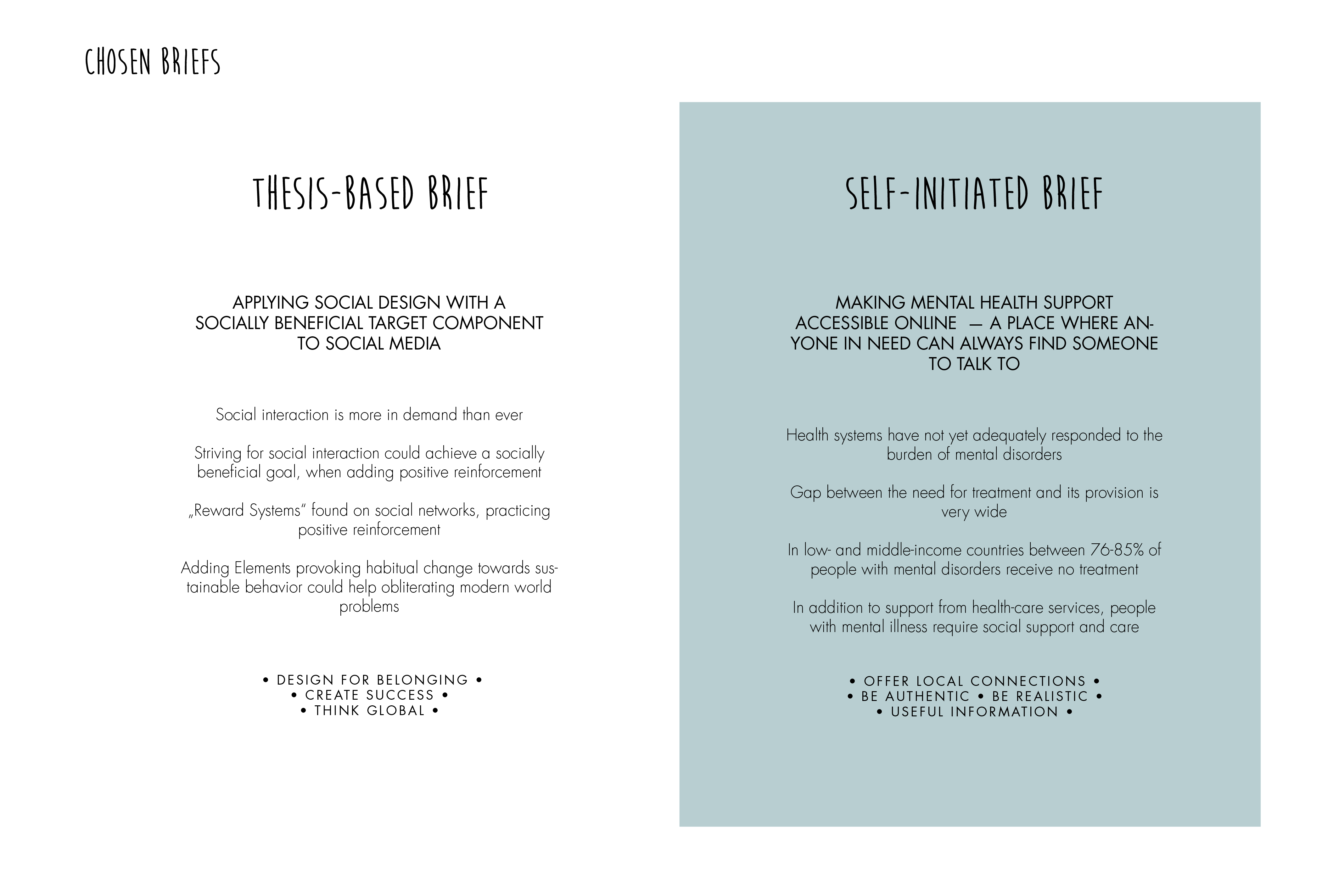 ---
What happened after the brief?
After thinking about multiple ideas I decided on reworking the samaritans (uk)'s web offers into a mobile version, while following their visual language but also adding different features. It features a new chat-mode, as well as different self-care and security options.
Here's a short style analysation overview: