How to manage your own chaos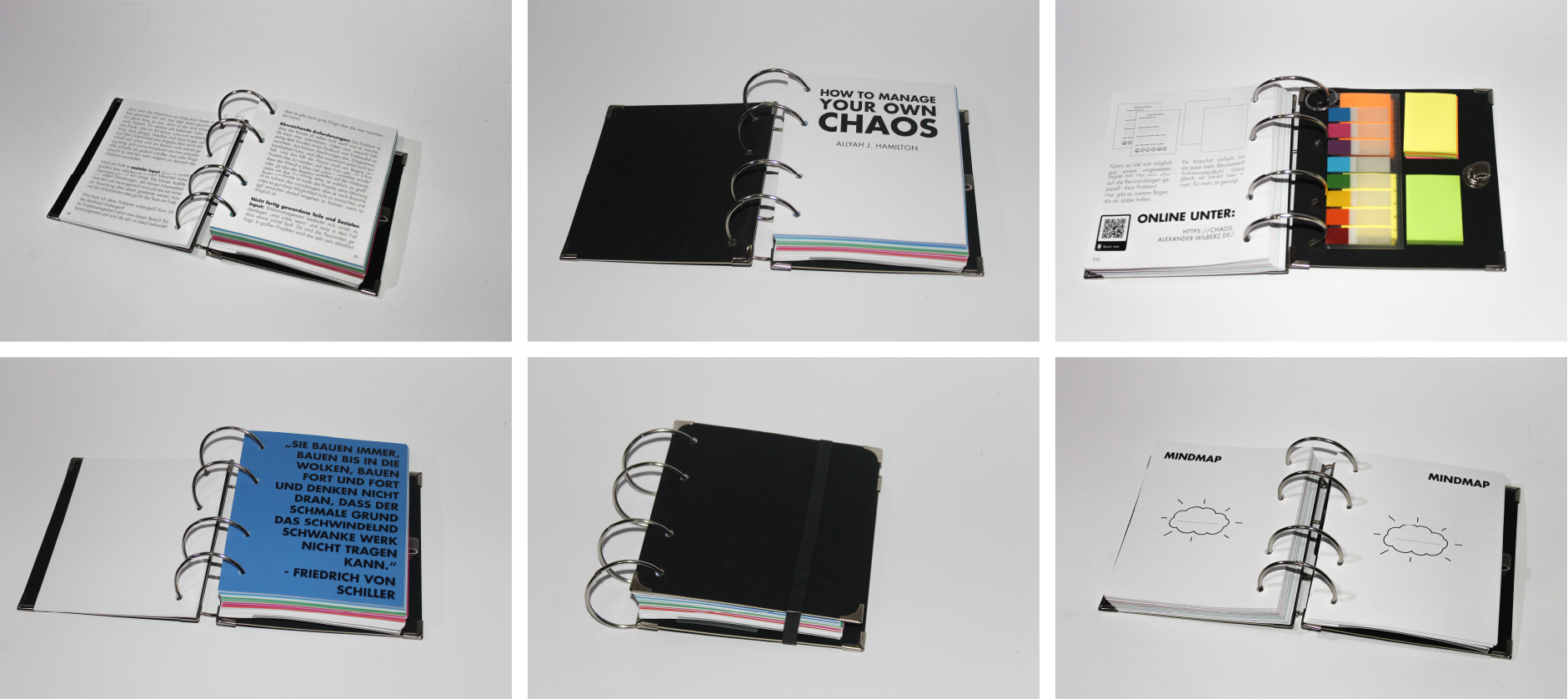 The Idea:
Alex is a very practical person who always has everything together. It seems like there is a solution to every problem and talking to him means to take some piece of advice with you. In a relaxed way he conveys sometimes very complex content simple and almost playfully.
From the fact that anyone could learn something from him the idea arose: a guide-book about "how to manage your own chaos". It is a mixture of a book and a notebook, that deals with complex topics related to project management and the associated management of chaos. Giving advice based on methods drawn from life as well as tips and tricks on how to get things done.
---
Target Audience:
Young adults, who are still in school, in training or at the beginning of their studies, often find it difficult to cope with a stressful day-to-day project. This book is there to inform and explain difficult subject matter, to present possible solutions and all in all to motivate and animate the reader.
---
Implementation:
The practical component is added in form of notebook pages, blank mind maps, project revision sheets, to-do lists and detachable index cards, that are incorporated into the book design. The back of the book features post-it-notes as well as a ballpoint pen to really take notes and be organized. The book itself is made with ring binders and closes with a rubber band, which you could use for for anything else, when needed.
Looking at the overall design it's clear that the practical approach was something very important, not just in print, but also online. With the help of Alex we set up a website, (linked within the book via QR-Code), so anyone enjoying the book could download additional notebook pages and modify their book.
See the website and read the digital version of the book (DE) right here.