How to manage your own chaos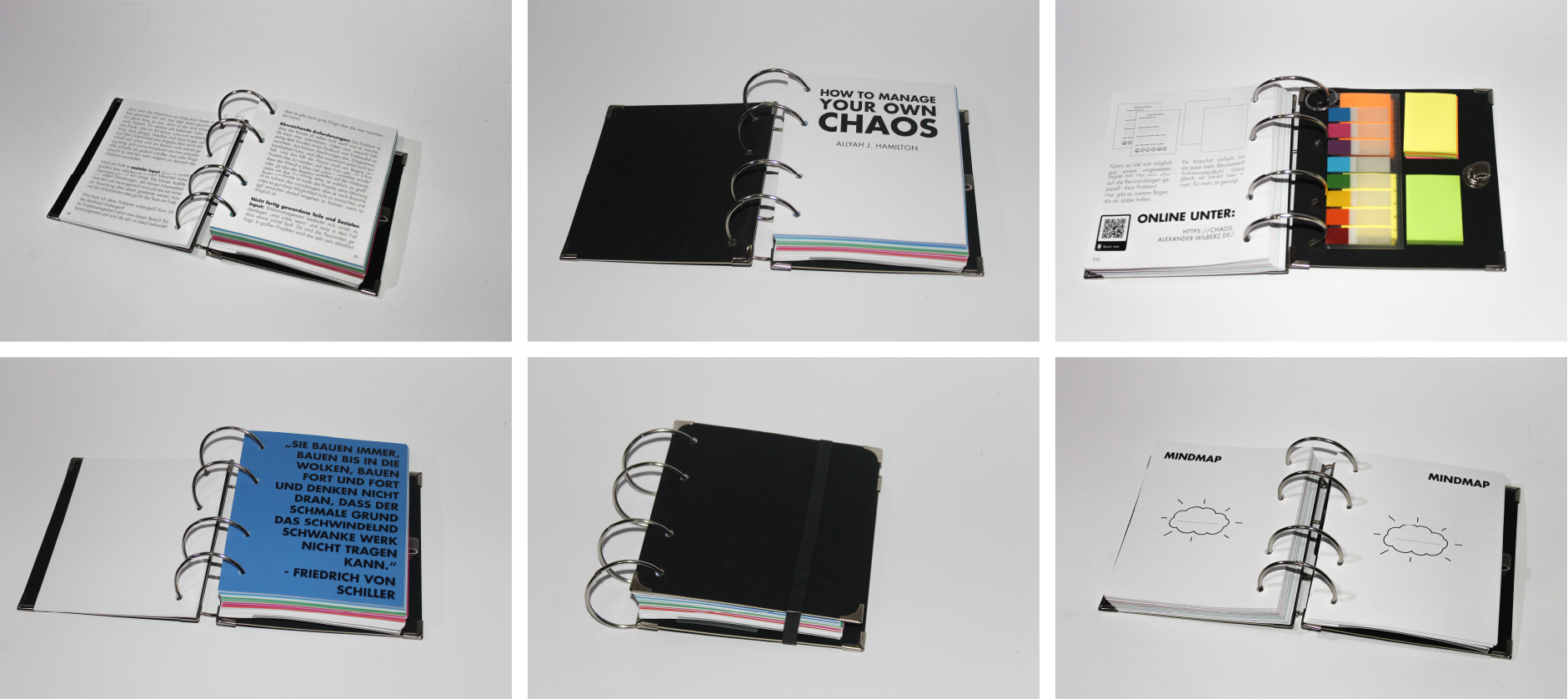 Short Overview:
The aim of the project was to filter out the "core" of a person and to generate a graphic project from it. Based on person analysis, research and interviews, the book "how to manage your own chaos" was created, which follows practical approaches to project management with tips, tricks and advice.
---
Skillset:
Generating the idea, planning the project, conducting interviews, generating the text content, designing the content, coordinating website construction, printing and finishing the end product.
The project was created with the help of Adobe Illustrator and Indesign. The main focus was on the coordination of various deadlines with the people involved, an exact personal analysis to generate the main idea, as well as the writing of textual content that portrays the mood of the project in a targeted manner.