ILLUSTRATIONAL WORK FOR LERNVERLAG IN MUNICH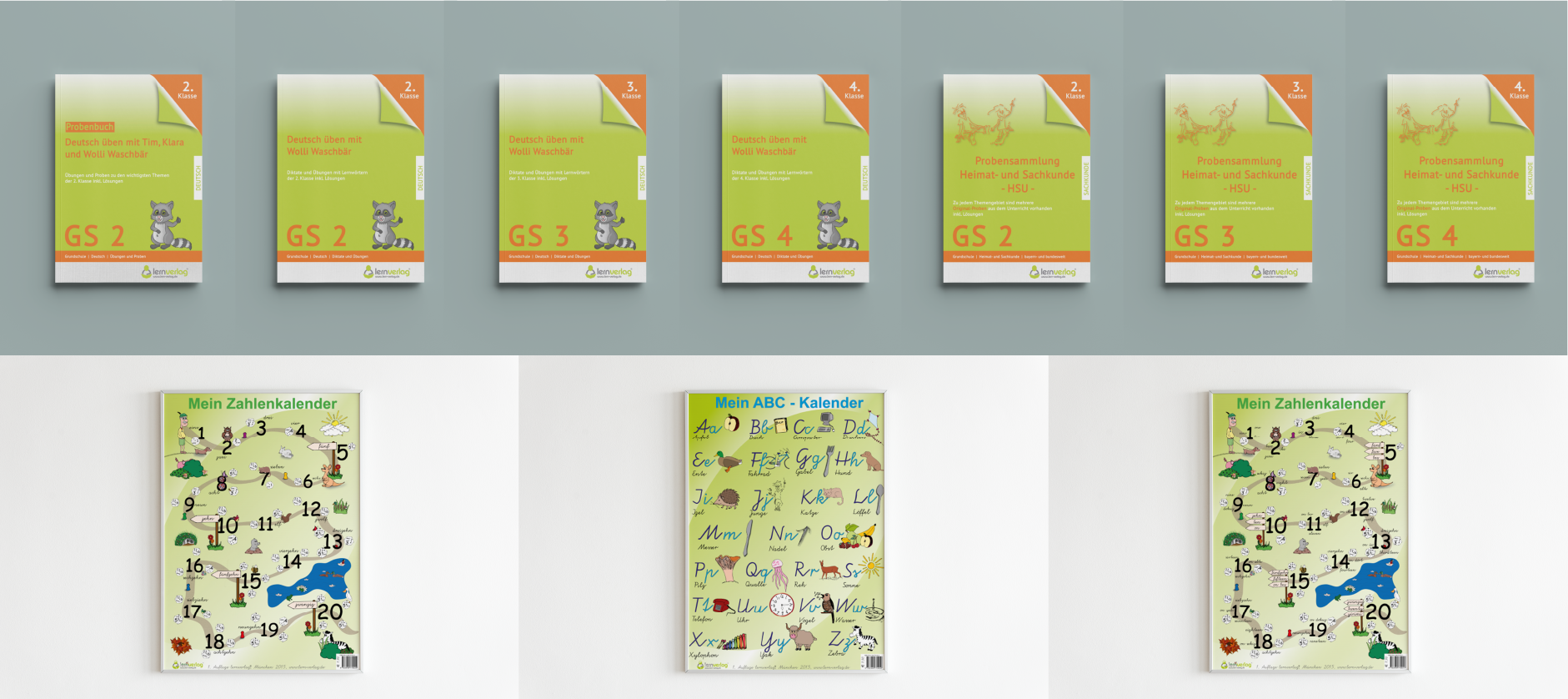 What is it about?
My number calendar / number poster from lernverlag is very suitable for primary school and for all age groups to get to know and love the numbers 1 - 20. Your child will not only discover the numbers from 1 to 20 but also many animals, fruits and other things from life that they did not know before. The number calendar can be given to preschool children and hung up in children's rooms, classrooms, leisure homes, etc.
---
You want to see more?:
If you want to have a look at the diffent types of books and posters they're offering, have a look at the publishers shop, where they also provide a litte sneak peak's: linked here.
Or click on the images below, to hop directly to the products page.